Great fun with friends and family
Mobile Laser Tag is a great experience for a group of friends, neighbors and even families to capture lasting memories. Ever tried playing games at your school? How about inside your church? Now you can!!!
Our technology allows us to setup a game play virtually anywhere!!!
Fun and games aren't always aimed strictly at entertaining participants. Build your leadership and communication skills with your teammates, peers and colleagues! We do in 1 hour what proffesional trains take months - bridge the "security" gap. Schedule an Impact Laser Tag for a day filled with action-packed fun that also serves a unique purpose.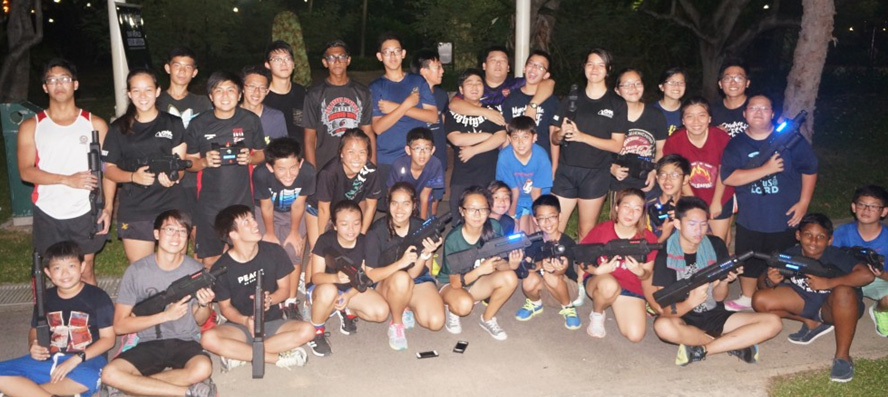 At Impact Laser Tag, our mission-based gameplay reinforces effective teamwork by testing the cooperation, communication, and trust amongst team members. Our battle scenarios will give you plenty to share and talk about both on and off the field. No matter how many participants you have, we will provide group with entertainment and challenges that help you unlock the keys to your success. Regardless of the scenario you select, you are sure to have everyone who partakes raving about this experience for a long time!
Private Group Events
At our mobile laser tag company, our mission is to provide a Safe, Fun & Engaging experience that promotes closer relationships between families and friends. We are committed to making our community stronger and safer for everyone. With this in mind, we are proud to partner with these local organizations.
You can also give a gift mobile Laser Tag experience to a third party private group event if you wish. Schedule your session with us for any of the following: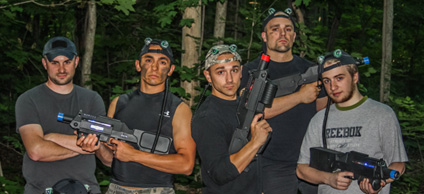 Church Group Event
Summer Camp
Block Party
Family Reunion
School Event
Public Event (Fair, Carnival, etc.)
Bachelor Party
Other (Other than above)
Contact us for more information about our party packages. We serve residential and commercial customers in Boerne, San Antonio, Fredericksburg, Comfort, Leon Springs, Fair Oaks, Dominion, Helotes, and other areas of South Texas.
Testimonials
"We did this for Boerne FUMC Nonstopathon event and the youth had a blast! Such a cool experience!"
Justin T., Starlight Cinema
Comfort, TX
"Impact laser tag came out to Starlight Cinema and it was a hit! The kids loved it and even parents! It's a great thing to have for a party or event! I would definitely use them again for our events!"
"Sloan and Relina enjoyed ur booth at Boerne Berges Fest This Year. Was Definitely the highlight of our day!"
"We just made it to the grand opening weekend. The equipment was top notch. The arena was set up at a local food truck park, Random Beer Garden in Boerne, TX. There was about a 50yrd X 60 yard area taped off with over a dozen obstacles to take cover behind. The event was well staffed so that, when we played a couple rounds during the heat of the day when less paying players were involved, the staff filled in the gaps. There was never less than 2 teams of 4. But he had plenty of equipment available to facilitate many more players. It was a great experience for my son and I. It was really encouraged for dads to not just drop off their kids but join in with a "dads play for free" policy (with a paying child, of course). Our first round, all players were using sub-machine gun mode. Second round, I used shotgun mode while my son used a full auto machine gun mode. This was a lot of fun and a great bonding experience with my son (9 years old). I'm looking to book this for my son's next birthday. Yes, they do private events!"